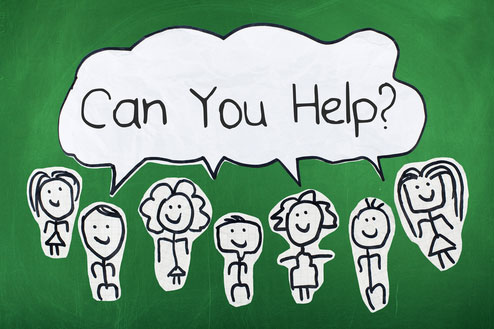 current Volunteer needs

Pops In the Park Coordinator:
Oversees this one-time event in May. Work with Directors on guest groups from feeder schools and other volunteers to run concessions, pre-pay meals, grillers, bake sale, ticket sales and set up, clean up. Contact Geri Maryland at revenue@harrisonbands.org.
We need you and want you!
The band boosters have a history of tremendous family support.  We welcome volunteer support throughout the entire program.  It takes a huge amount of volunteers and a lot of money to run this program at a competitive level.  However small or large the job may be, the spirit of teamwork is most important.
Here is a general list of volunteer opportunities for family members.  If you can help at all with any of these, please send an email to the corresponding email address.  Your time and willingness to help is greatly appreciated. Thank you!
Marching Band Uniform Help
uniforms@harrisonbands.org
Assisting with uniform fittings, or washing and care
Winter Fruit Sale help
fruitsale@harrisonbands.org
Plant Sale help (Fall and Spring)
plantsale@harrisonbands.org
Water Crew
chaperone@harrisonbands.org
Fill Coolers with water bottles and ice before Football Games
Equipment Crew
equipment@harrisonbands.org
Transporting equipment to and from venues for performances
Spiritwear sales/ordering
spiritwear@harrisonbands.org
Night of Jazz help
nightofjazz@harrisonbands.org
Chaperones for Band Events & Rehearsals
chaperone@harrisonbands.org
Website/E-blast volunteers
infotech@harrisonbands.org
Assist with editing weekly e-blast and uploading forms and new data to website
Fundraising help
fundraising@harrisonbands.org
Assist with existing fundraisers and finding new opportunities
Percussion/Night of Necessary Noise help
percussion@harrisonbands.org
Concert Wear Fitting help
concertattire@harrisonbands.org
Pops in the Park help
popsinthepark@harrisonbands.org
Corporate Sponsorship help
corporatesponsors@harrisonands.org
-Soliciting and communicating with corporate sponsors,  tracking of  existing corporate sponsors, assisting with promotions of corporate sponsors.
Public Relations/Social Media help
pr@harrisonbands.org
Assisting with Facebook/Twitter/Instagram updates, promoting events to public and band families, sending PR updates to e-blast and website staff
Flag sewing/guard costume help
guard@harrisonbands.org
Electronics/Paint Recycling
electronicsrecycling@harrisonbands.org
Recruit student volunteers, work the recycling collection events
Scrip help
scrip@harrisonbands.org
Working the Scrip table on Tuesday nights at the school collecting orders and entering into computer
Restaurant Spirit Nights
fundraising@harrisonbands.org
Identify new opportunities for restaurant events, create posts for social media and eblast, follow up with restaurants for band proceeds
Chick-fil-A Mini-camp and 5th Quarter Meals
events@harrisonbands.org
Assist with Chick-fil-A orders, picking up and distributing meals during fall marching season
Band Meals & Events
events@harrisonbands.org
Assist with collecting meal orders, picking up supplies and serving meals at band events, assist with setup and cleanup for events
Football Parking help
vicepresidents@harrisonbands.org
Assist with directing parking  before  home football games for family who have purchased the band football season parking