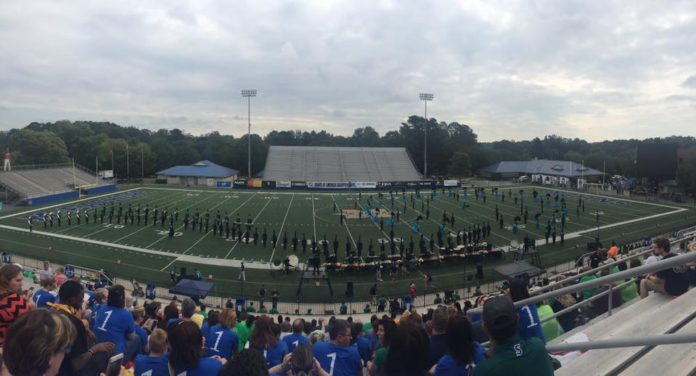 //*
– Directors –
Josh Ray – Director of Bands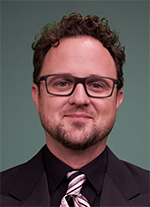 Mr. Ray joined the Harrison faculty as the Assistant Director of Bands and Director of Jazz Ensembles in 2007. He became the Director of Bands in 2012. Mr. Ray has served the band program as a co-lead teacher with all three concert ensembles, assisted with the fall percussion class, three Jazz Ensembles, and served as the Lead Visual Instructor for the nationally acclaimed Harrison Marching Band.
Originally from Broken Arrow, Oklahoma, Mr. Ray graduated with a Bachelor degree in Music Education with a concentration in Trumpet from the University of Oklahoma. Mr. Ray has experience as a performer with Southwind (Trumpet) and Madison Scouts (Mello) Drum and Bugle Corps. He student taught with David Gorham at the nationally acclaimed Owasso High School Band program, a Sudler Flag of Honor program.
Josh is an active brass adjudicator and instructor for various ensembles in Georgia. Mr. Ray has conducted ensembles performing in state and national in-service conferences including the Midwest Clinic, and the Georgia Music Educators Convention. He is an AP certified Music Theory instructor who also serves as adjudicator, brass specialist, and guest conductor across the state of Georgia. He is affiliated with professional organizations that include: NBA, MENC, and GMEA. Mr. Ray and his wife reside in Dallas, GA. Email Mr. Ray.
---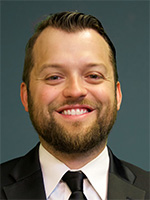 Mr. Grogan joined the Harrison band Faculty as the Assistant Band Director in 2012. He received his Bachelor's degree cum laude in Music Education from Georgia State University.  During his time there he studied trombone with Dr. Cory Mixdorf and conducting with Dr. Robert Ambrose. He was a member of the Symphonic Wind Ensemble and the Symphony Orchestra.
Mr. Grogan was one of the first drum majors during GSU Marching Band's inaugural season. He student taught at McEachern High School in Cobb County with Mr. Jeff Harper and at Young Middle School with Mr. Robert Jeffrey in the Atlanta Public School System.
Before attending Georgia State, Mr. Grogan graduated with a degree in communications from the University of Tennessee in Knoxville where he marched with the Pride of the Southland Marching Band for four years. While at Tennessee he studied trombone with Mr. Don Hough and was a member of Phi Eta Sigma National Honor Society fraternity.
Mr. Grogan received his Master of Music in Music Education cum laude from the University of Florida in 2017.
Mr. Grogan is an alumnus and former drum major of Harrison High School and has been a staff member for the Harrison Marching Band since 2004. Email Mr. Grogan.
---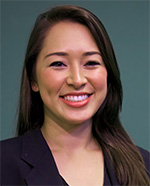 Ms. Phillips joined the Harrison band faculty in 2017. She graduated from Kennesaw State University with a Bachelor's degree in Music Education. During her time at KSU, she studied flute with Christina Smith and voice with Leah Partridge. She performed with the Wind Symphony, Women's Choir, Marching Band, and Concert Band.
While at Kennesaw State, Ms. Phillips served as the first drum major for "The Marching Owls" and helped colonize the Iota Psi chapter of Tau Beta Sigma as founding Treasurer. She student taught at Allatoona High School in Cobb County with Mrs. Cecilia Clark and Mr. Mark Gurnow. Her professional affiliations include NAFME and GMEA. Email Ms. Phillips.
---
 Former Harrison Band Directors:
Mr. John Abert (1991-1996)
Dr. Scott Weiss (1993-2000)
Dr. Chester Phillips (2000-2007)
Mr. Mac McMillian (2005-2006)
Mr. Stephen Meyer (2007-2010)
Mr. Chris Parks (2010-2011)
Mr. Daniel Cuevas (2010-2012)
Dr. David W. Vandewalker (1996-2012)
Mrs. Krista Berezo (2012 -2013)
Mr. Jack Walker (2013-2014)
Mr. Shaun Evans (2014-2017)
---
– staff –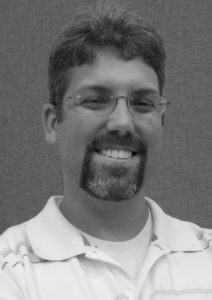 After graduating with a degree in Music Education from the University of Massachusetts, Amherst, Jeff returned to UMass and earned his master's degree in Percussion Performance. At the University, he worked as a graduate assistant to Thom Hannum, taught and arranged for the Sudler Trophy-winning Minutemen Marching Band percussion section, as well as teaching percussion techniques classes and taking on other arranging and organizational responsibilities within the percussion studio.
Since 1997, Jeff has written for and taught numerous high school marching, indoor, and concert percussion groups in Massachusetts and throughout New England. He has also been actively involved with Drum Corps International since 1997 as a performing member with the Boston Crusaders and the Crossmen, as a percussion technician for The Troopers, Magic of Orlando, The Madison Scouts, and The Blue Stars, and as a show designer and percussion arranger for the Targets Drum and Bugle Corps from Springfield, MA.
In 2004, Jeff took the job of Director of the Spirit of America Indoor Percussion Ensemble in Orleans, MA, leading them to four consecutive WGI Independent Open Finals appearances including a second place finish in 2005. In conjunction with the indoor group, he also worked as the Percussion Director for the Spirit of America Marching Band. His arranging and coaching helped propel the group to win first place at the 2007 World Association of Marching Showbands Championship in Seoul, South Korea. In addition to teaching and arranging, Jeff has also been an active percussion performer in New England since 2005 playing with groups such as The Berkshire Symphony, The Amherst College Orchestra, the Smith College Orchestra, The Dartmouth Handel Society, and The Manchester Music Festival.
In 2010, Jeff became a Percussion Instructor at Harrison High School. He is a Vic Firth Education Team member as well as an endorser.  Email Jeff.
---

Colby began working with Harrison Bands in 2010. He is a graduate from the University of Massachusetts at Amherst. He holds a Bachelor of Arts in Music and a Master of Music in Percussion Performance. At UMass he studied under professors Peter Tanner, Eduardo Leandro, Ayano Kataoka and Thomas Hannum. During his time at UMass he studied performance practice in all forms including contemporary chamber music, solo repertoire, new music and traditional percussion ensemble. He also extensively studied the art of arranging for percussion in the form of marimba ensembles, percussion ensembles, marching ensembles and marimba bands. He has published an article on the application of articulations in percussion called: "Connecting the Arranger Coach and Performer." Published in the Percussive Arts Society journal: Percussive Notes.
For the last six years Colby has had the great opportunity to write for and teach competitive percussion ensembles around the country. He has also taught and given clinics at numerous high schools throughout New England. He has recently taught at Thom Hannum's Mobile Percussion Seminar in Amherst MA, directing and teaching the Front Ensemble track of the program.
Colby is also an experienced drum set player having studied with Boston favorite Bob Gullotti for three years, attended two Berklee 5 Week Summer Performance Programs in Boston and has performed extensively in jazz and GB bands throughout the Northeast. He has also recorded several albums with touring bands from the area.
Staying current in the world of percussion is vital for the modern percussionist. Colby has participated in and performed in seminars such as the Cloid Duff Timpani Master Class in Kansas City and the International Festival of Contemporary Performance at Mannes College in Manhattan. Colby has made it his mission to further this art form and is proud to bring his expertise to the percussionists of Harrison High School. Email Colby.
---
Michael Hogue – Percussion Instructor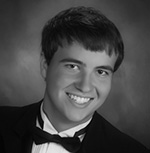 Mr. Hogue joined the Harrison band faculty in 2016 for the indoor drumline season, and is also joining the faculty of Harrison High School this fall in our Special Education Department. As a specialist in electronics within the marching arts, he primarily teaches the electronics section of the front ensemble and is involved in sound design/execution for the band. Prior to coming to Harrison, Mr. Hogue was on staff at Bullard Elementary School in 3rd-5th grade special education. He has previously taught 6th and 7th grade percussion at Pine Mountain Middle School, and has taught electronics clinics at several area middle schools.
Mr. Hogue is a graduate of Kennesaw Mountain High School, where he participated in the Academy of Math, Science, and Technology and in the KMHS band programs. While in the Kennesaw Mountain Marching Band, Mr. Hogue specialized in synthesizer and electronic music, serving as principal synthesizer during his junior and senior years He studied percussion and electronics under Mr. David McGrath, Mr. Max Mullinix, and Mr. Erik Kosman.
Mr. Hogue is currently studying Special Education at Georgia State University. While at GSU, he has completed a certification in Youth Mental Health First Aid, and is currently completing concentrations in Adapted Curriculum and Reading. He is interested heavily in STEAM education, as well as the psychology of youth resilience within adolescents. Mr. Hogue is always looking for new ways to integrate technology into music. For further information, please visit his blog at cobblearning.net/hogue or email Mr. Hogue at Michael.Hogue@cobbk12.org
Kelsey King – Guard Instructor
---
Marching Band Instructors
Colby Kuzontkoski: Front Ensemble arranger and instructor
Jeff Hope: Battery percussion instructor
Kelsey King: Color Guard & Winter Guard coordinator
Freddy Martin: Band Director, Brass Caption Head for Cavaliers Drum and Bugle Corps
Tyler Elvidge: Music Ed Student at KSU, trumpet performer with Cavaliers
Brittany Mori: Band director at Lost Mountain Middle School
Matt Segars: Band director at Durham Middle School
Rose Walker: Color guard performer and instructor for Phantom Regiment
Lindsay Kusmierczak: Color guard performer and instructor with Phantom Regiment
Studio Artists/Instructors
Anne Gordon, Flute (M.M. University of Georgia)
Lisa Sayre, Oboe (M.M. Louisiana State University)
Susan Brough, Clarinet (M.M. University of Georgia)
Shelly Unger, Bassoon (D.M.A. University of Georgia)
Jennifer Marotta, Trumpet (M.M. Northwestern University)
Chris Watkins, Trumpet (M.M. Manhattan School of Music)
Mike Diblasi, Trombone (B.A. Indiana University)
Mark Burroughs, Low Brass (M.M. Indiana University)
Bernard Flythe, Low Brass (M.M. University of Michigan)
Instructional Guests:
John Howell: BOA/DCI Judge
Thom Hannum: Battery percussion writer, Percussion Coordinator for Carolina Crown
Jodie Rhodes: BOA Judge, Band Director in Texas
Wes Cartwright: Program Design and Consultant, Visual coordinator for Broken Arrow
Scott Toosley:  Program Design and Consultant
Leon May: Drill Designer, Visual design for Carolina Crown
Don Hill: Music Arranger, Music design for Phantom Regiment
Colton Hines: Electronics/Sound Amplification/Percussion Instructor from Oklahoma