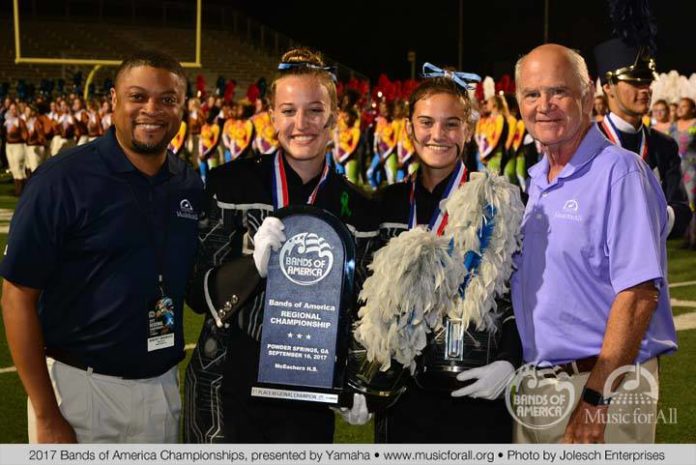 Congratulations to the Harrison High School Marching Band for winning the 2017 Bands of America Powder Springs Regional Competition! The band also won Outstanding General Effect and Outstanding Music Performance.
They were also named AAA Class Champions and swept all three Class awards for Outstanding General Effect, Outstanding Music Performance and Outstanding Visual Performance!!
Way to go Hoyas! We are so proud of you!