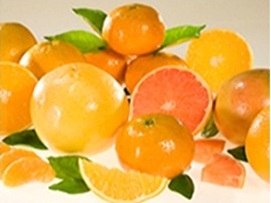 2017 FRUIT SALE
This is our most popular fundraiser! (Packets have been distributed to ALL band & color guard)
Help pay your band fees!
Two options available this year for this REQUIRED Fundraiser:
1) Your student is required to sell $100 in Fruit Products. Individual Fundraising Credits earned at 15% after $100 of sales. (John sells $200 in fruit, he receives $15 in Band Fundraising Credits.)
2) Or $50.00 Buy Out Option. No Individual Fundraising Credits will be given with this option. (John chooses not to sell any fruit, so he writes out a $50 check to HHBB.)
This is some of the best fruit available, picked fresh in Florida and shipped directly from Langdon Barber Groves!
Also, available for purchase with this sale:
• Coffee
• Hot chocolate
• Gift Bags and Gift Baskets
Fruit, coffee and gift bags/baskets make a great holiday gift for all! It's a healthy alternative for this holiday season.
Look for order forms and more information in the Fruit Packets!  The information can also be printed from our website; see below.
Questions??? Contact Brian & Candice Lewis fruitsale@harrisonbands.org
General Ordering & Payment Instructions
For Orders to be Delivered to Harrison High School:
Fruit Description & Price List
Fruit Order Form
Coffee Description & Price List
Coffee Order Form
Fruit Gift Bags/Baskets & Order Form
For Door Step Direct Orders (Delivered directly to customer):
Door Step Direct Product List
Door Step Direct Order Form