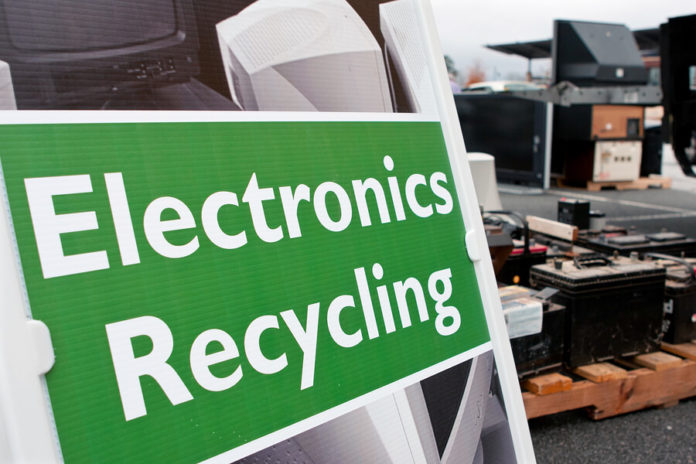 Harrison Bands Electronics Recycling Day




Saturday, August 26th




9am to 5pm




Upper Parking Lot at HHS
Please bring items to be recycled such as computers, power tools, heavy metals,
lawnmowers, cell phones, telephone chargers, power cables, fax machines, TV's, monitors, etc. We are partnering with Federal Recyclers, an EPA registered company, who will
be on-site with their trucks to collect the recyclables.
There is a $10.00 requested donation per car load. 100% of the donation goes to the HHS
Band program. There is a $20.00 processing fee for 1 TV/Monitor and $15.00 each for 2
or more. A portion of this amount goes to the HHS Band program.
We now accept paint cans! A processing fee of $4 per quart or gallon or $10 per 5 gallon bucket is requested, with a portion of this fee going to the band. (Paint cans do not
need to be empty or have kitty liter in them.)
***All donations/processing fees are tax deductible. You will be given a receipt for your
donation.***
We also offer large item pick-ups for an additional donation fee. Contact us at harrisonrecycling@gmail.com to get details or schedule a pick-up.